Note:
None of the Items shown in this blog are for sale. So please do Not ask.
So the month of April has been a good finding month at the good will store. Yes, I might be addicted to the store but I don't buy a lot of things. I mostly go to search for Disney Items after I found a few items a few months ago. Most of my findings are under $10.00 except for 1 thing. My First Disney Find was:
Figment
You can only find Figment at Walt Disney World, at Epcot. He came out in the year 2000, so he's not THAT old but I think he's awesome.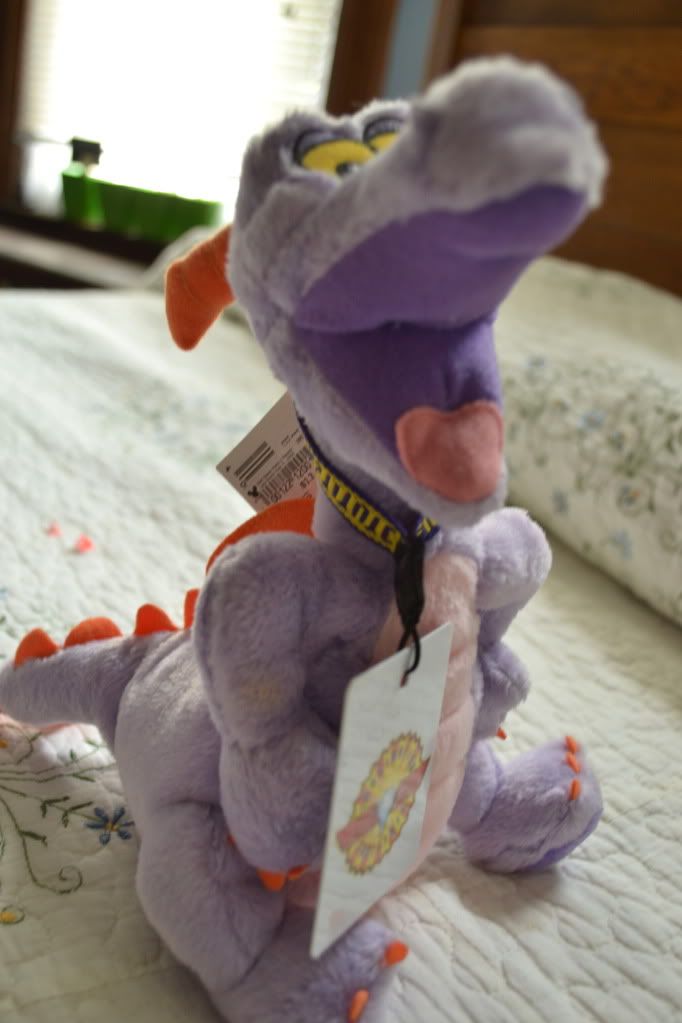 My more recent trip to the Good Will store I found a lot of Disney Items. It looked like someone went to Walt Disney World (WDW) just to buy things to donate. Its probably not that case but I was very surprised to see a lot of Disney Items
Epcot Mug
Another great find is this Epcot Mug. I just looked up and there it was. Wow. I was thrilled. At Check out the guy was flinging it like a rag doll, just glad he didn't break it.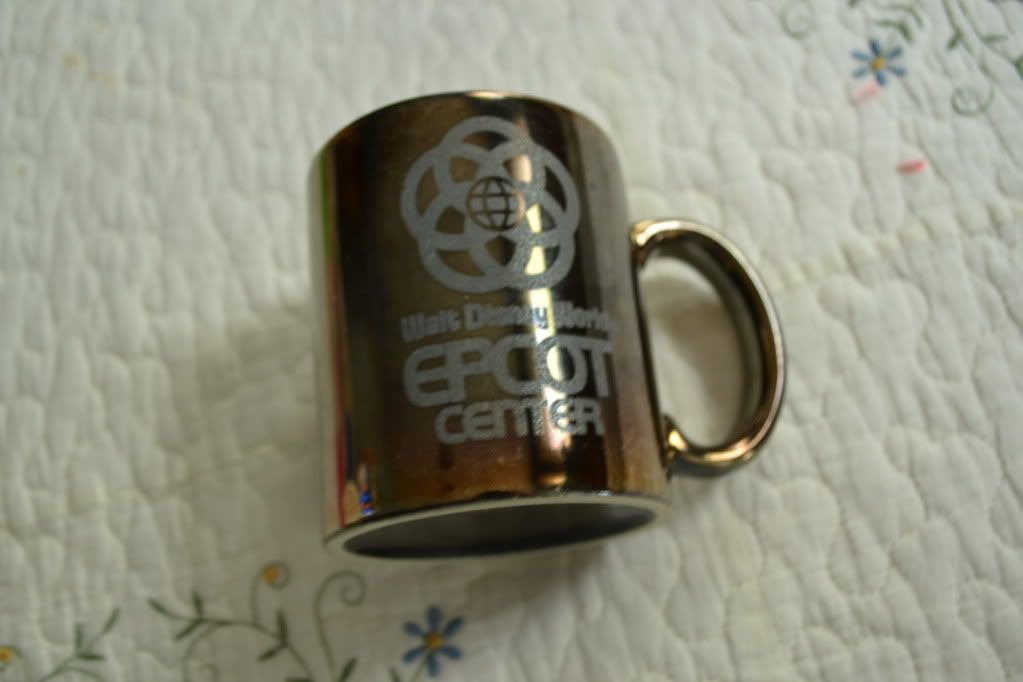 Figurines
I first spotted the figurines. You can find them at most dollar stores (Dollar Tree) but I have only seen Donald and so I needed them. lol.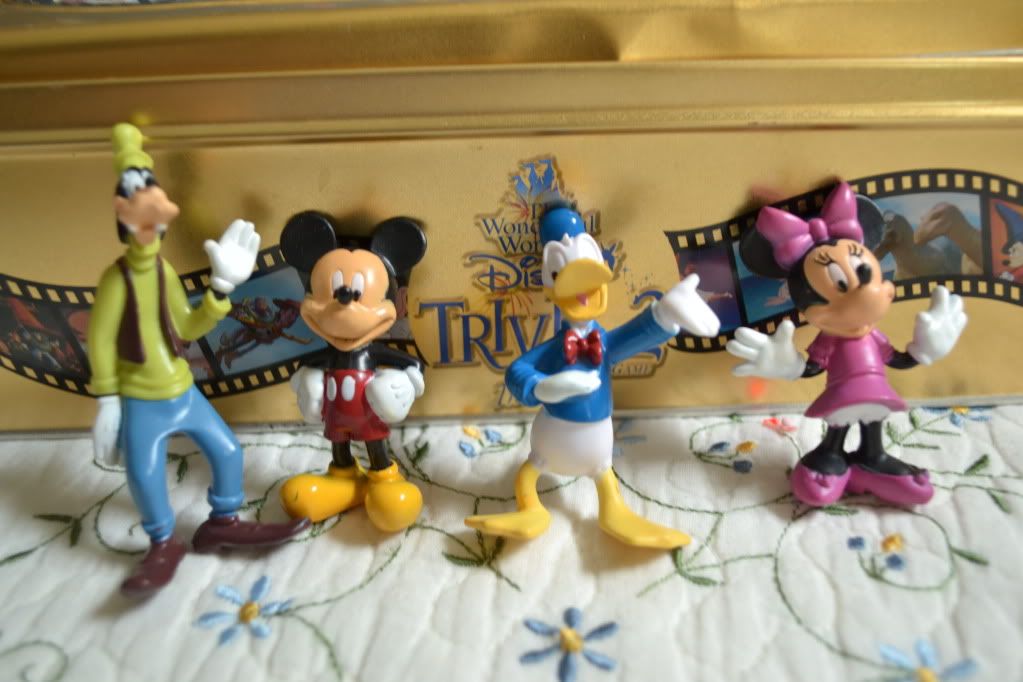 Wonderful World of Disney Trivia 2 The Sequel
I saw this game, opened it up at the store. A few of the moving pieces are missing and Donald is broken. The instructions are also missing but I can probably find em online.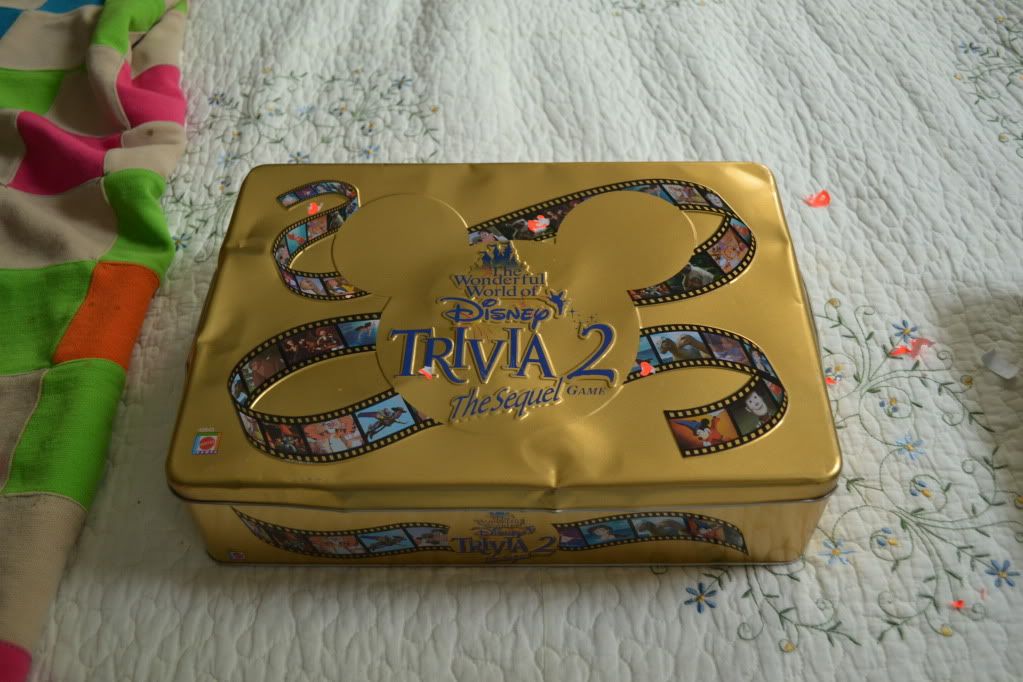 Disney Charades.
Another great find. Didn't think I was going to find anything.
The reason behind the buying of the 2 items is because they no longer sell these two games in stores. If they did I probably wouldn't have bought them. lol. The tins are dented but with a bit of work I can probably undent them. lol.
Coronado Springs Refill Mug
This is one of the older generation refill mug from Coronado Springs - Disney Moderate Resort. The date is a year after the resort was built and opened. I bought this for my friend because she loves Donald Duck. (I found this mug for $0.99. It usually sells for $13.99 @ the resorts.)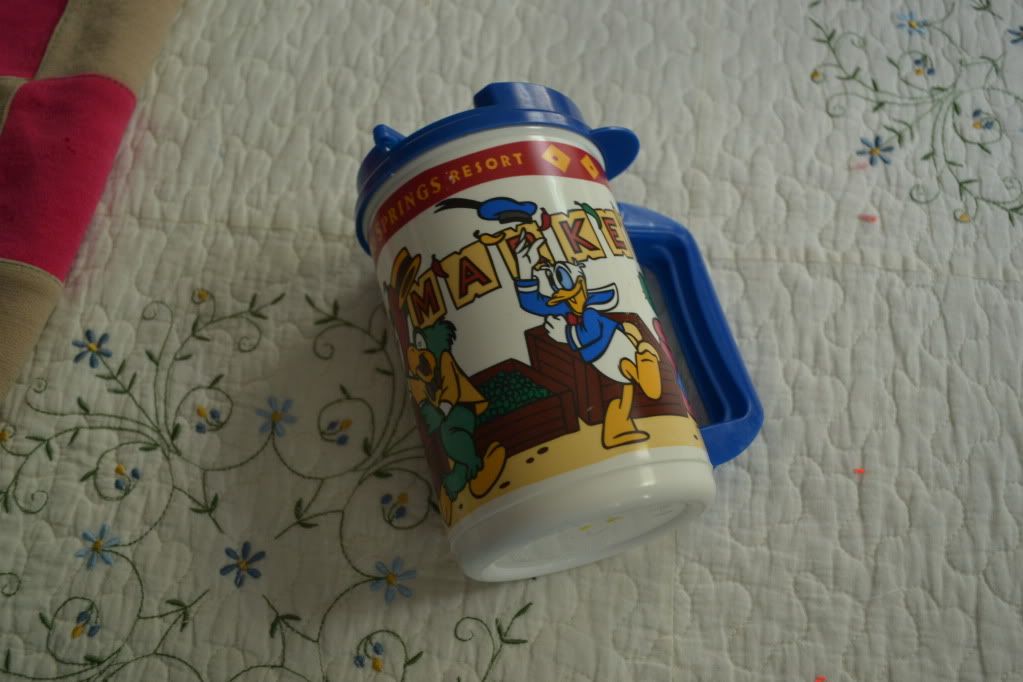 Mickey Statue
This was one of my most $$ items from the store. I was debating whether or not to get him, but I got him in the end.
My other (non pictured) Disney Findings were:
A Disney World hot plate featuring the castle
A Minnie Mouse Plush
and a porcelin eyore.
Note: I should also point out that I don't buy all the Disney Items there. I buy only items from Walt Disney World. Items from WDW usually have a tag on them unless they state Disney World on them. The 3 things that aren't from Disney World are the statue, the porcelin Eyore and the figurines. I just liked them. lol.
Edited: Omg. I was rereading all my blog postings and reread the figment section. What I ment by Figment coming out in 2000 I meant the plush toy...not Figment himself. Figment debuted in the 80's. Sorry for the confusion.